Post by fromme on Jun 26, 2012 20:12:51 GMT -5
RCV shafts anyone? ;D
You all have heard of these. Based on Longfield shafts for Toyotas. I don't know the history of these but I think it was Bobby Longfield that developed these for use in a Dana axle. I picked these up from Joe and Starr Motors. Thanks Joe!
A quick run down of a few benefits:
Lifetime no questions warranty
Smooth operation
Same strength whether wheels straight or wheels turned (no binding)
Downside:
Pricey
Clearancing required on TJs
Instructions can be found on RCVs website so I won't bore you with details. But here's some things not noted in the instruction sheet sent with my TJ front shafts.
www.rcvperformance.com/pdf/cvj44-install.pdf
You all know how to break the steering down and remove the knuckle already right? Now is the time to replace the ball joints if you need to.
The bells take up a LOT of real estate. There is a lot of clearancing to do. And things are still very tight. I had to grind down the plug on the lower ball joint. If you have a plug there, grind it almost flush or it WILL tear up the protective boot.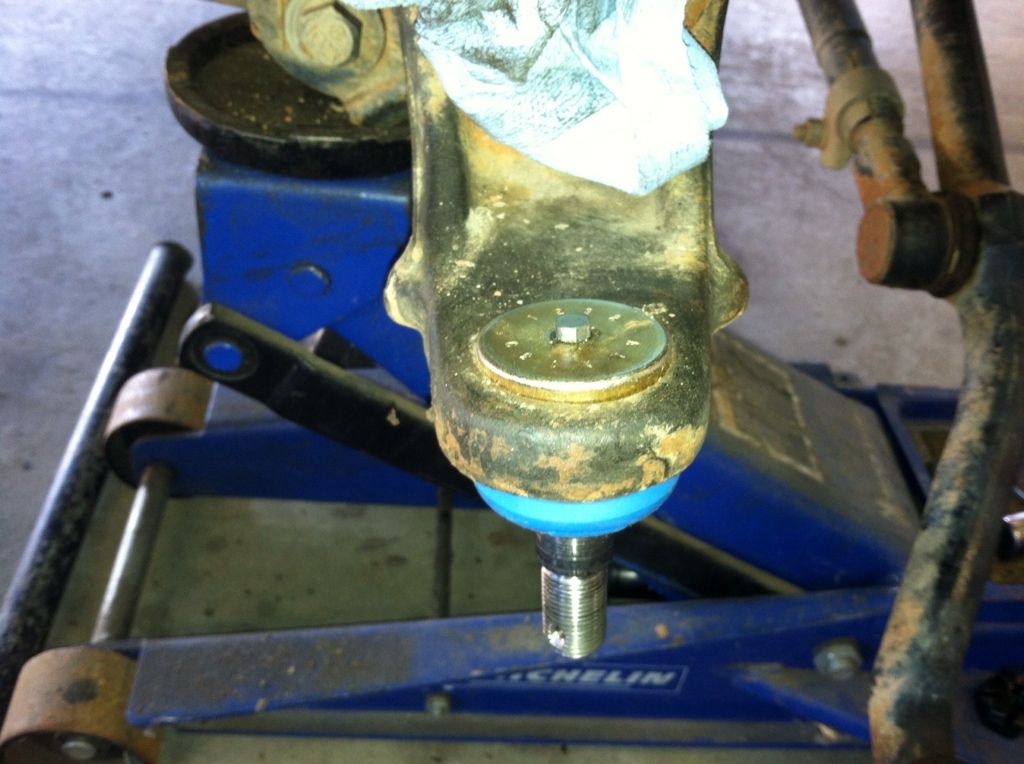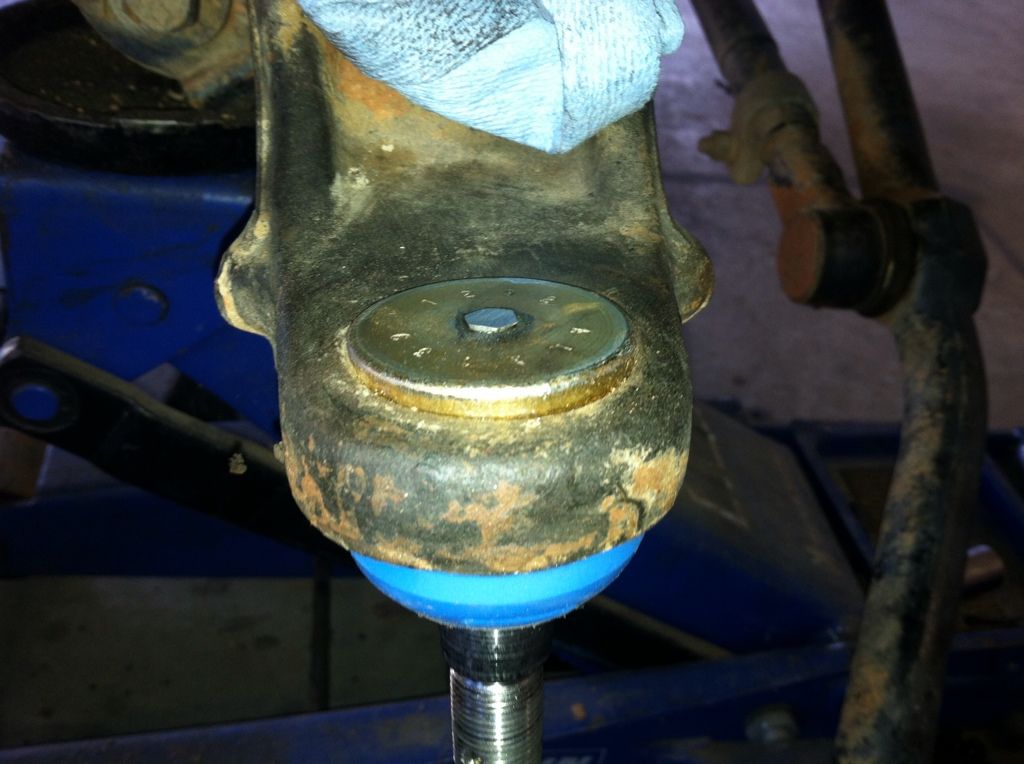 A metal ring is provided to assist in clearancing the knuckles. It says to take 1/16" off but that is BS. I had to remove more than 1/8" of material from each botl hole boss. Grind about 1/2" down.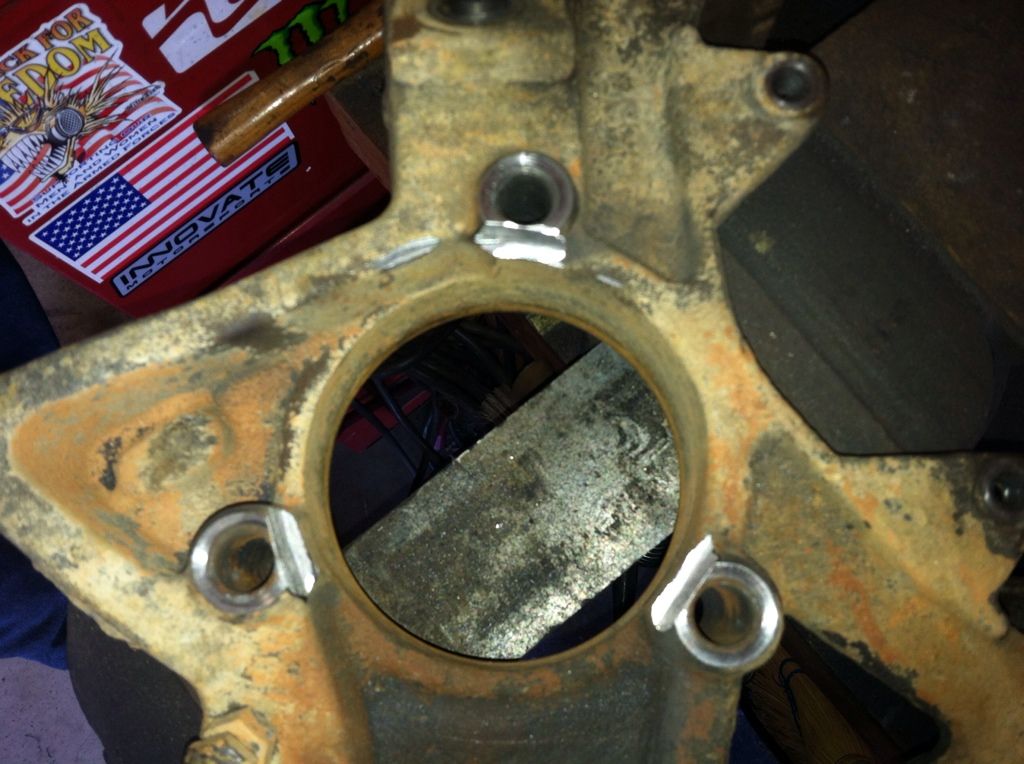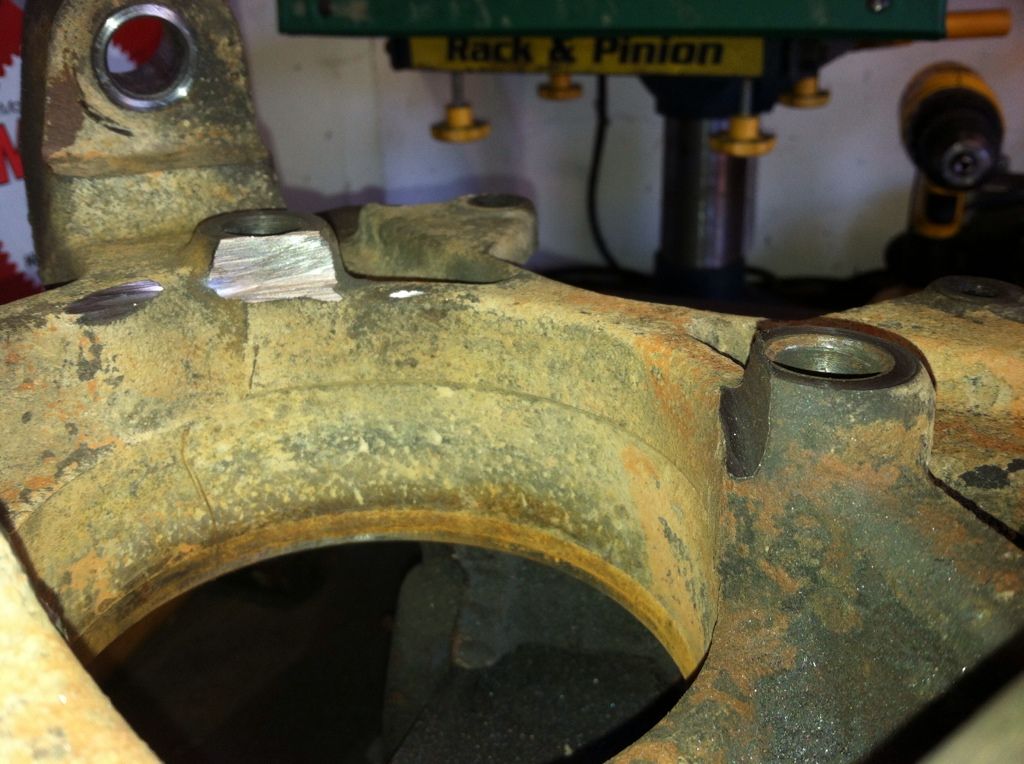 This is the part I had to figure out the hard way. They send now unit bearing bolts that have the cast in washer diameter machined down. It isn't enough. I found the bolt stuck out past the areas I had just clearanced. Doesn't make sense.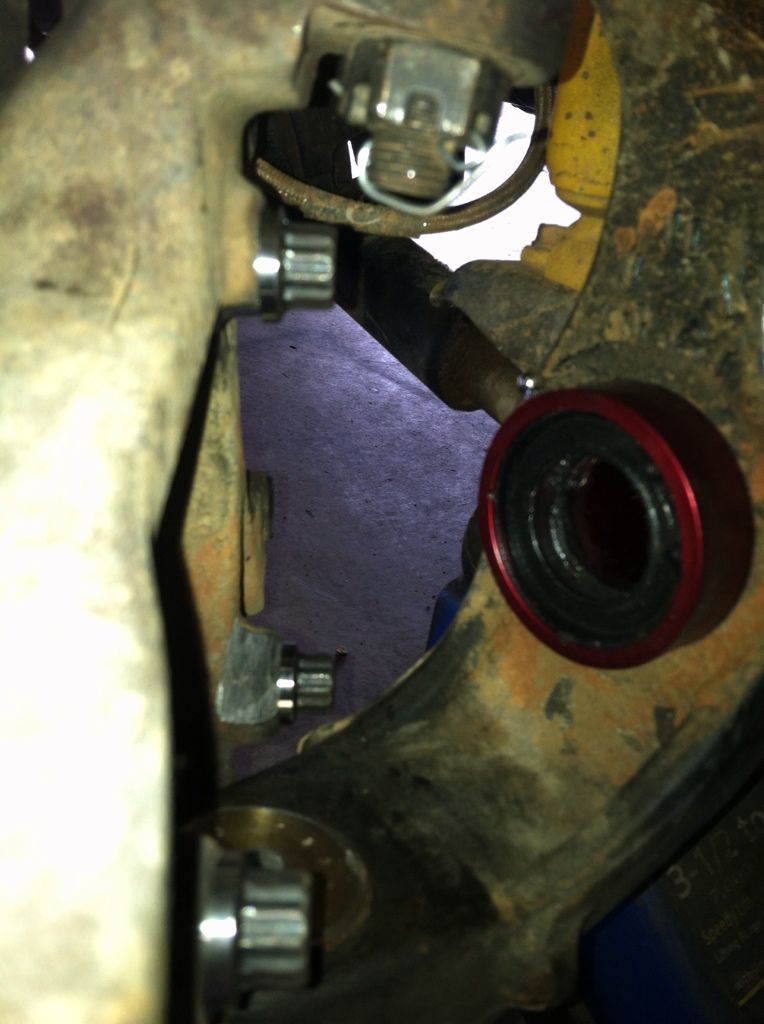 The washer part of the bolt would have torn up the protective boot.
So, I dry fit the unit bearing on to the spindle and torqued the bolts down. I marked the portion of the cast in washer that needed grinding down and did the deed. You have to look close but you can see here where there is now enough clearance for the protective boot.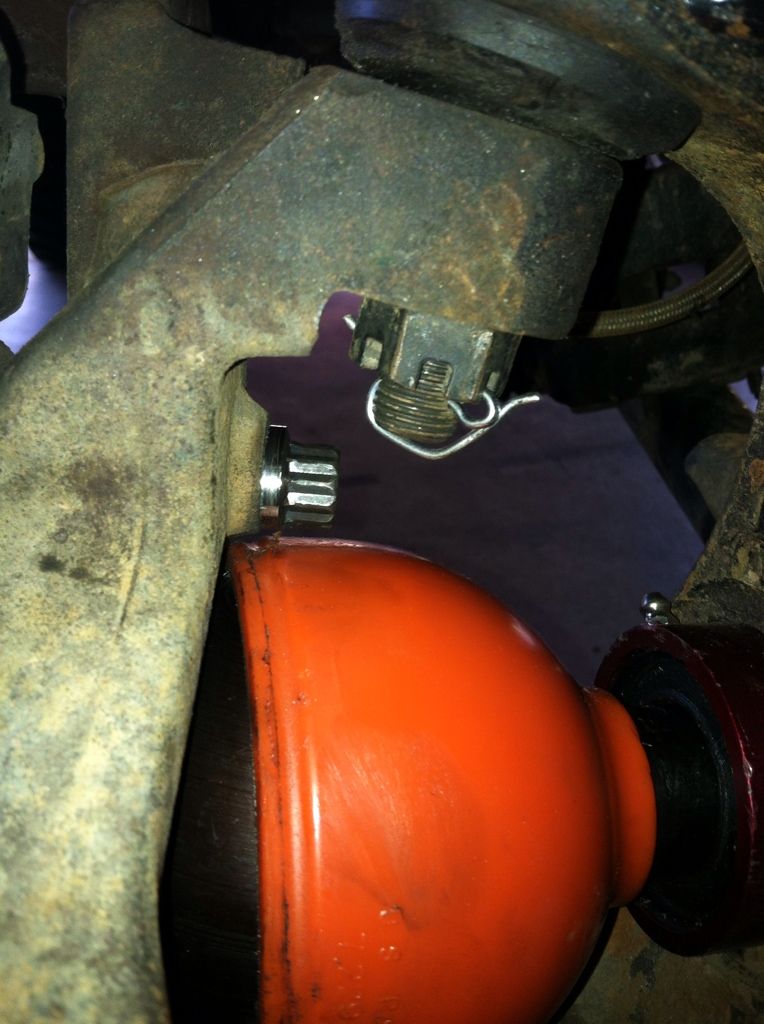 My first impressions are that I can actually feel an improvement on the street. I had a dead spot in the steering that is no longer there. The steering feels smoother when turn at full lock. I'll be testing them on the rocks soon.